After launching many utmost updates like voice call, WhatsApp Web etc now this popular messenger is officially available for desktop use called WhatsApp Desktop App.
Thus you can have official version of WhatsApp for Windows 8/8.1/10 and for MAC 10.9 or its higher OS. In fact WhatsApp for Desktop is the improved update of its web version. So it also needs syncing of your smartphone and desktop by scanning QR code with camera of your mobile.
In this post I will let you know about how you can get official WhatsApp software and how to use it in your Windows 8, Windows 8.1, Windows 10 and MAC OS 10.9+ but before this have a look on important features of this app.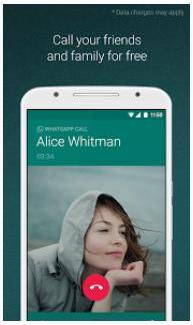 Features of WhatsApp Desktop App
You are enjoying free unlimited sharing of texts, photos, video clips, crystal clear voice calls etc with end-to-end encryption feature of latest security on your mobile, now feel this amazing connectivity with your friends, family members and other beloveds on large screen of PC/Laptop having OS of MAC, Windows 8/8.1/10 etc with this version of WhatsApp for Desktop.This update provides an alternate option of using this most popular messenger on desktop in addition to mobile.
There is no need of any Android app player like BlueStacks for the use of this official version. Now after telling all the key features of this desktop update of WhatsApp, I am going to describe very easy and tested steps to get this must have app for your PC/Laptop.
Download WhatsApp for Desktop – Windows 8/8.1/10 & MAC
Go through below given steps  properly for trouble free download and installation of WhatsApp for your Desktop.
Your PC should have Windows 8+ or MAC 10.9+ operating system.
After confirmation of the required OS for your computer/laptop now visit the official webpage – https://www.whatsapp.com/download
On this web page you will get download options. Select the proper link as per OS of your system.
Download the file and install it just like other software.
Now you are ready to feel great experience of WhatsApp Desktop app.
Click on the icon to run the app and scan the QR code with the help of WhatsApp camera of your smartphone to let the phone synced with computer.
Enjoy mirrored conversation and messages from your mobile on big screen.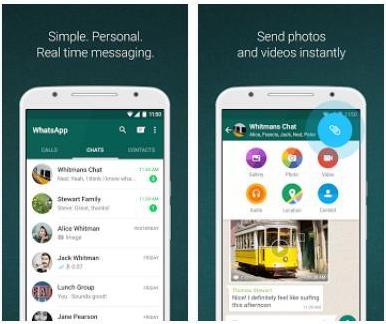 I think you find this post useful for using WhatsApp on Desktop & like to get it for your windows/Mac devices to feel the power of large vision.
Since this app provides mirror image of mobile WhatsApp on your PC, your mobile must be always on , so if you are interested to use this useful messenger without dependency of mobile app then you can visit the post WhatsApp for PC of my blog and keep visiting appsforpcway.com for more useful updates.